Optometrists Near Me in Charlotte, NC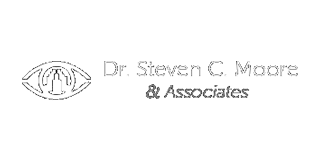 Dr. Steven C. Moore and Associates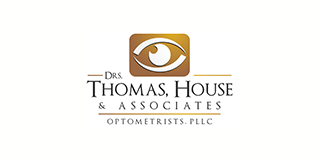 Thomas House & Associates
Eye Care Center- Ballantyne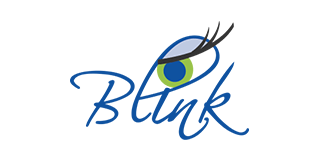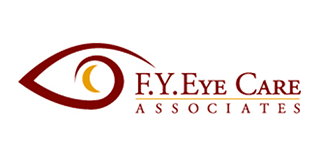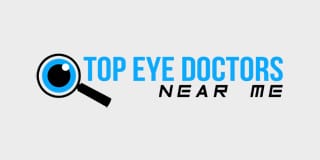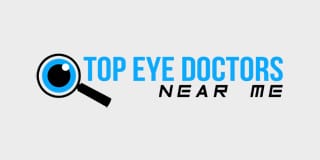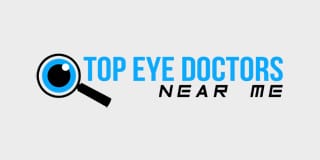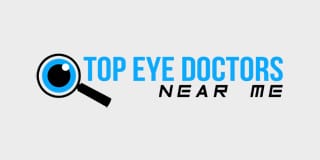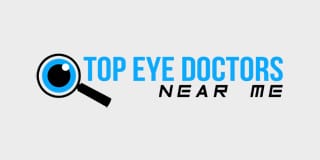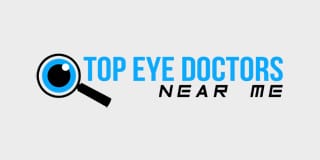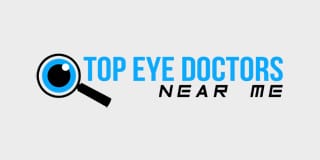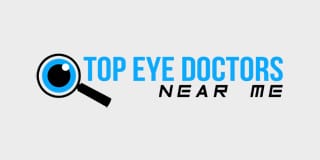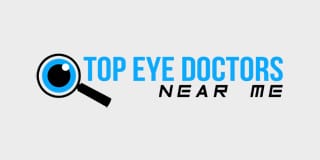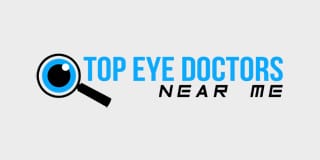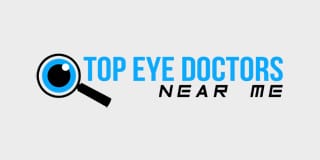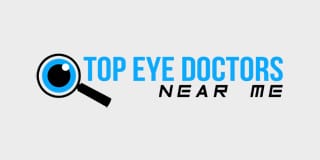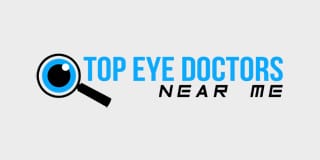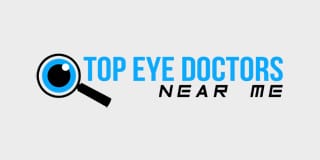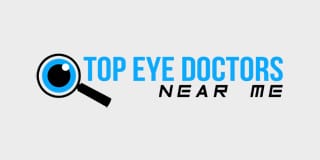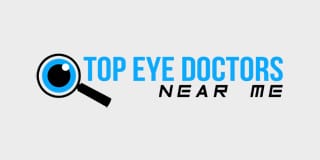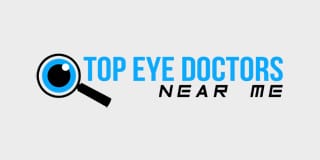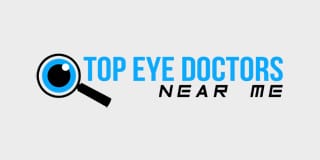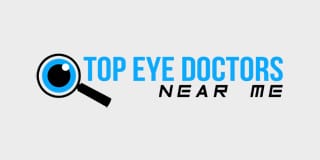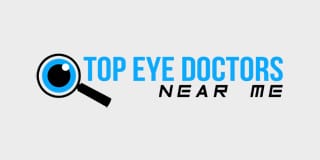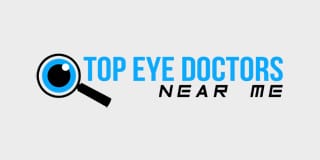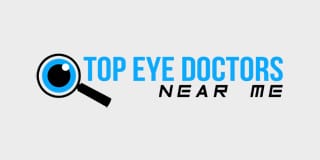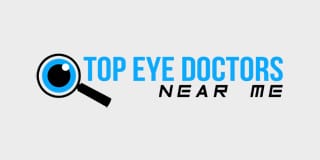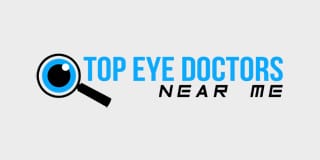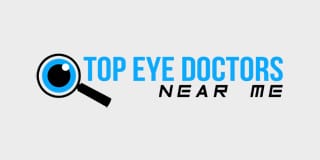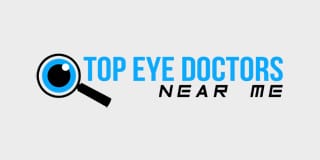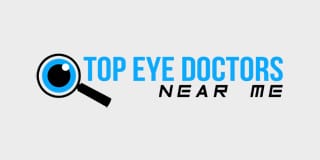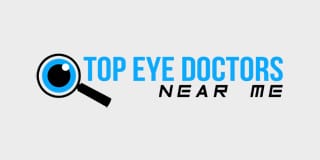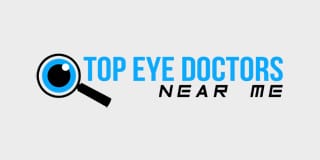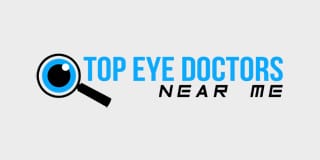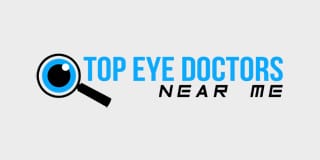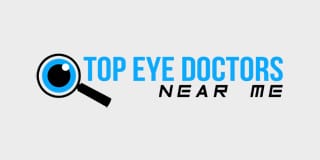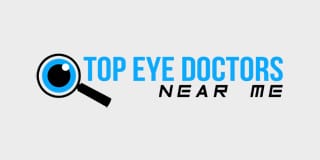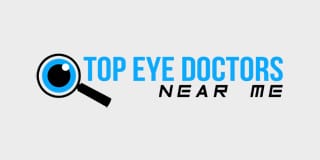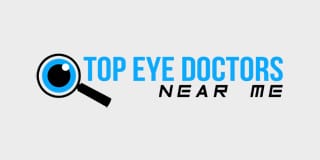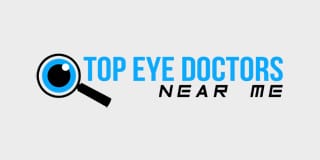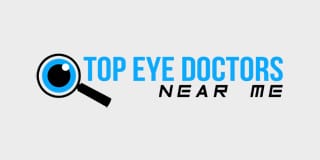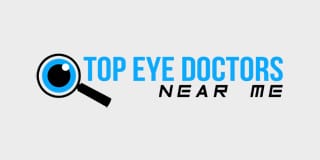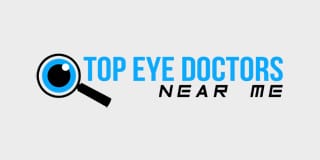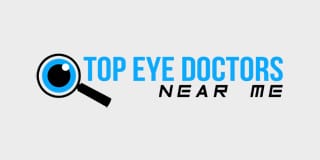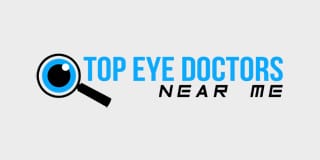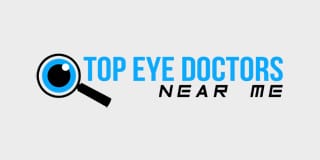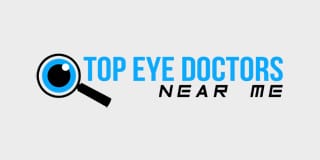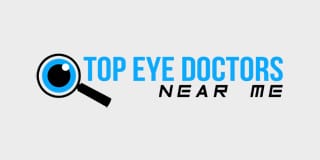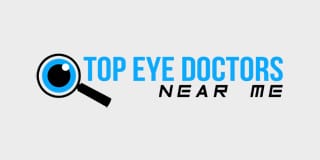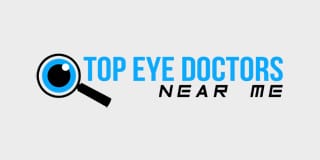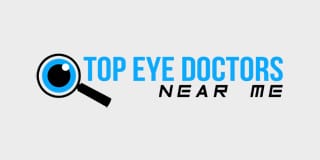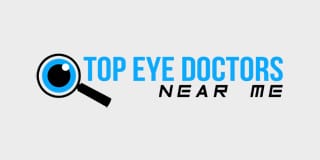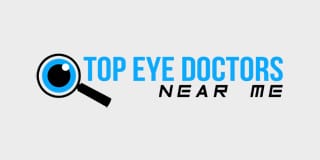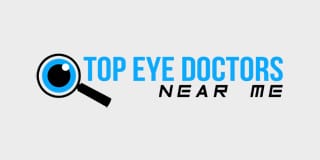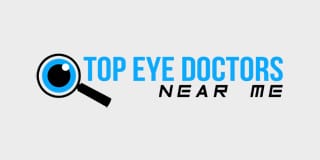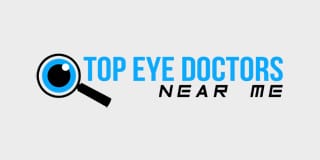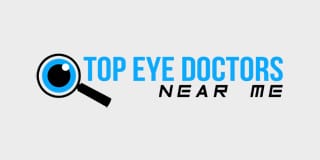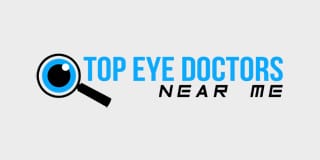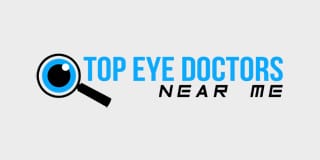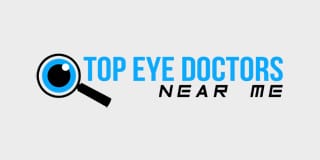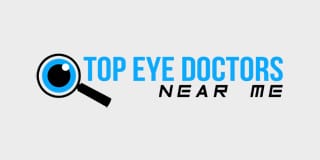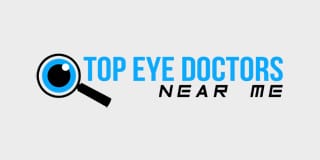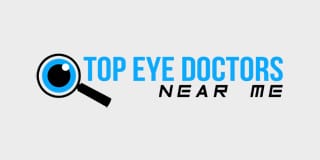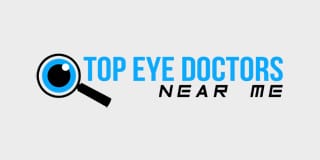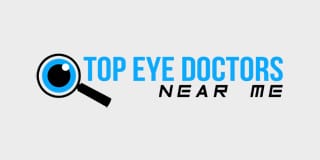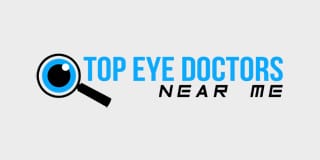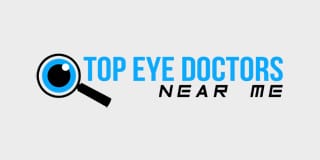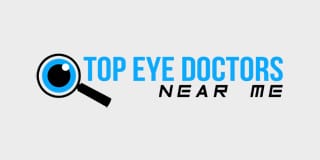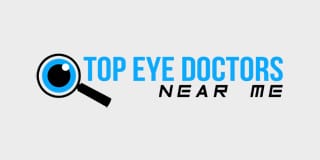 FREQUENTLY ASKED QUESTIONS
Below are some of the most frequently asked questions that we get.  If your question is not answered below, please feel free to chat with us or submit a contact form.
How do I best use your website to find a top rated optometrist in Charlotte?
To find a top rated eye doctor or optometrist in Charlotte using the Top Eye Doctors Near Me directory website, you can start by entering "Charlotte" in the city search bar.  You can also select a distance radius from your current location.  Once you do that you can sort results by ratings, reviews, insurance provider, etc.  Once you find the Charlotte optometrist you like, click the "schedule exam" button to book an appointment.
How do I know if the Charlotte optometrist I choose is taking new patients?
The majority of Charlotte eye doctors listed in the Top Eye Doctors Near Me directory are accepting new patients. However, to be certain, once you find an optometrist that you like, you can click through to their website and check for this information.  You can also call the practice office directly.
How do I know if any of the optometrists in Charlotte offer telemedicine or virtual visits?
When searching for optometrists in Charlotte, you can filter your search within the Top Eye Doctors Near Me website by selecting the filter for telemedicine or virtual visit.  When selecting these filters you will then see only a list of optometrists that offer these services.  Be sure to check if your insurance provider covers virtual visits or telemedicine before you schedule an appointment.
Is it possible to book a same day appointment with an optometrist in Charlotte?
Many of the Charlotte optometrists found in the Top Eye Doctors Near Me directory website do accept same day appointments. However, it does depend on availability.  You can check our website and filter your search to see which optometrists in Charlotte have same day availability.  You can also call their office directly and ask.  Keep in mind that same day appointments may be limited, and it's better to book an appointment in advance if possible.
Can I schedule an appointment online with an optometrist in Charlotte or do I have to call?
Most of the Charlotte optometrists offer the option to schedule an appointment online using their website or possibly a third party platform.  When using this website, once select a doctor, if you see a "schedule an eye exam" button next to their listing, you can book an appointment online.  If you don't see a button and still want to schedule with that optometrist, you can call their office directly.
When searching for a Charlotte eye doctor, where can I see their experience and qualifications?
When searching for Charlotte eye doctors you can view their experience and qualifications on their profile page.  You will find a button within the listings that reads "view profile."  Click this button to get the information you want.  You can also visit the optometrist's website directly and can often find this information under an "about" page.  You can also call their office directly. 
Can I browse your site for a female Charlotte eye doctor or African American Charlotte eye doctor?
When you search for eye doctors near me in Charlotte you can filter by many options, including gender.  Set the filters for your desired criteria and your results will match that criteria.
How can I confirm the eye doctor in Charlotte that I choose accepts my insurance?
To confirm that a specific eye doctor in Charlotte accepts your insurance, you can filter your results on the Top Eye Doctors Near Me directory website to match your specific insurance carrier.  You can also visit the optometrist's website directly or call their office for additional information.  Keep in mind that even if they accept your insurance, there could be certain limitations or exclusions so it's best to confirm the details of your coverage before scheduling an eye exam. 
When searching for Charlotte eye doctors near me, how do I determine their appointment availability?
You can view the availability of most eye doctors in Charlotte by clicking on the "schedule exam" button and viewing their appointment page.  Most have an online scheduling system that will allow you to select a time slot that works for you.  You can also call their office directly and schedule an appointment. Availability varies based on patient demand.
What are the eye doctors in Charlotte cancellation, rescheduling, and follow up policies?
All of the Charlotte eye doctors listed in the Top Eye Doctors Near Me directory have individual policies regarding cancellation, rescheduling, and follow up appointments.  Typically this information can be found on the eye doctor's website or you can call their office. Be sure to review these policies before scheduling an appointment to avoid any surprises. 
The Primary Care Role Of Optometrists In Eye Health
Optometrists are healthcare professionals who specialize in the diagnosis, treatment, and management of vision and eye health problems. Optometrists are now considered primary care providers for eye health, and they play an increasingly important role in the overall healthcare system.
As primary care providers for eye health, optometrists are responsible for managing a wide range of conditions, from routine eye exams to chronic eye diseases. They work closely with other healthcare professionals, including ophthalmologists, to provide comprehensive care to their patients.
By providing early detection and treatment of eye health problems, optometrists help to prevent vision loss and improve the quality of life for their patients.
Optometrists as Primary Care Providers for Eye Health
Optometrists are some of the coolest eye doctors around because they serve as primary care providers for all things eye health! This means that they are often the first point of contact for patients seeking routine eye exams, vision screenings, and treatment for common eye conditions such as dry eyes, glaucoma, and cataracts.
In addition to prescribing glasses and contact lenses, optometrists are trained to diagnose and manage a wide range of eye diseases and conditions, including those that may require referral to a specialist. One of the most important roles of optometrists as primary care providers is to promote early detection and prevention of eye diseases.
Through regular eye exams, optometrists can identify early signs of conditions like macular degeneration and diabetic retinopathy before they cause permanent vision loss. They can also educate patients on proper eye care and offer advice on lifestyle changes that can help maintain healthy vision.
Management of Chronic Eye Conditions
You can effectively manage chronic issues with your eyes by working with a professional who specializes in vision care. Optometrists play a vital role in managing chronic eye conditions such as glaucoma, cataracts, and diabetic retinopathy. They are trained to diagnose and treat these conditions, as well as provide ongoing monitoring to ensure proper management.
Optometrists can also work in collaboration with other healthcare providers to provide comprehensive care for patients with chronic eye conditions. For example, they can communicate with primary care physicians and endocrinologists to manage diabetic retinopathy and ensure blood sugar levels are well-controlled.
By utilizing the expertise of optometrists, patients can receive the necessary care to effectively manage their chronic eye conditions and maintain good vision health.
Improving Quality of Care for Patients through Optometry
By working with a professional specialized in vision care, you can improve the quality of care for chronic eye conditions and ensure proper management for long-term vision health.
Optometrists play a crucial role in providing primary eye care and have the expertise to detect and manage various eye conditions. They can provide comprehensive eye exams, diagnose conditions such as glaucoma, cataracts, and macular degeneration, and prescribe appropriate medications or refer patients to specialists if necessary.
In addition to managing chronic eye conditions, optometrists can also provide preventative care to maintain good vision health. They can offer advice on proper nutrition and lifestyle habits that can reduce the risk of developing certain eye diseases.
By working with an optometrist, patients can receive personalized care and a treatment plan tailored to their specific needs, ultimately improving the quality of their care and enhancing their overall vision health.
Defining The Boundaries For Optometrists
As an optometrist, you play a critical role in the eye health of your patients. You are responsible for diagnosing and treating a wide range of eye conditions, from routine vision screenings to more complex ocular diseases. However, just like any other healthcare professional, your practice is limited by your scope of practice. Understanding the boundaries of your practice is essential to providing the best possible care for your patients.
Scope of practice refers to the range of services and procedures that an optometrist is legally permitted to perform. It is important to note that scope of practice can vary depending on numerous factors, such as state regulations, education and training, and individual experience. As an optometrist, it is your responsibility to understand the limitations and capabilities of your scope of practice, as well as the factors that influence it.
By doing so, you can provide optimal care for your patients while also avoiding any legal or ethical issues that may arise from overstepping your boundaries.
Understanding the Importance of Scope of Practice in Optometry
Without clear boundaries and guidelines, you as an optometrist could be wandering through a vast and confusing maze of eye care, uncertain of where to go and what to do.
This is why understanding the importance of scope of practice in optometry is crucial. Scope of practice defines the specific procedures and treatments that optometrists are qualified and authorized to perform. It sets the limits of their expertise and protects patients from receiving substandard care.
By clearly defining the boundaries of optometry, scope of practice ensures that optometrists can provide safe and effective eye care services, and that patients can trust them to do so.
Factors Influencing Optometrists' Scope of Practice
You can expand your expertise and knowledge by staying up-to-date with the latest advancements in technology and techniques, allowing you to provide your patients with the highest quality eye care possible.
However, it's important to recognize that your scope of practice is also influenced by external factors such as local regulations, education and training, and professional organizations.
For example, some states may have more restrictive regulations on what optometrists can do, while others may allow for more autonomy in prescribing medications or performing certain procedures.
Your education and training can also impact your scope of practice, as certain schools or residency programs may focus on specific areas of optometry.
Navigating Boundaries and Referrals in Optometry Practice
Navigating boundaries and knowing when to refer patients to other healthcare professionals can be a complex issue for optometrists. As a primary eye care provider, optometrists play an important role in the healthcare system, but they must also recognize the limits of their expertise and training.
Optometrists must be able to identify when a patient's condition requires the attention of a specialist or other healthcare provider and have a plan in place for making an appropriate referral. This involves being knowledgeable about the scope of practice of other healthcare professionals and understanding the specific qualifications and expertise of those professionals.
Additionally, optometrists must be able to communicate effectively with other healthcare providers to ensure that patients receive the best possible care. By navigating boundaries and making appropriate referrals, optometrists can provide high-quality care and improve patient outcomes.
Protecting Vision & Promoting Mental Wellness in Charlotte, NC
Many people think little of their eyesight until they lose their vision. People in North Carolina frequently suffer from depression when dealing with the possibility of vision loss. The prospect of losing even part of your vision is life-changing and leads to anxiety and depression. 
The CDC warns vision loss is linked to social isolation and loneliness. Young adults who lose their vision are at five times the risk of developing mental health issues. While some eye conditions lead to a gradual loss of vision, retinal detachment, can happen without warning, leaving people confounded. Those with such a prognosis often need emotional support. 
People can avoid blindness from retinal detachment with early medical intervention. People in North Carolina must recognize the signs of a detached retina, which include a sudden influx of floaters, flashes of light in the eye, blurred vision, and feeling like a curtain is falling over the eyes. 
Seek immediate medical attention from your eye doctor if you notice these symptoms. People over 50, those with a family history, and those with previous eye injuries or surgeries are more at risk of developing retinal detachment. 
See the eye doctor regularly for eye exams to protect your vision and mental health. Most people over 50 need an annual exam to keep their eyes healthy. 
Sources
The Centers for Disease Control 
Journal of Mental Health and Clinical Psychology
Mayo Clinic
National Library of Medicine

Below are additional cities we serve in the Charlotte area: