Results For Optometrists in Arlington VA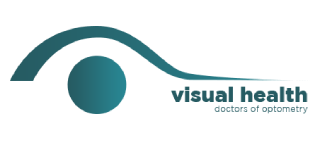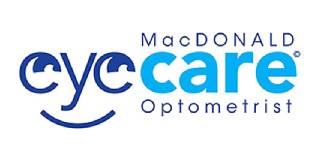 Mac Donald Eye Care, PLLC
Eye Smile Optometry & Dental Care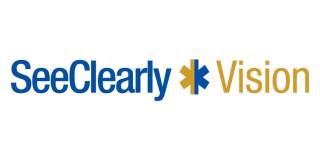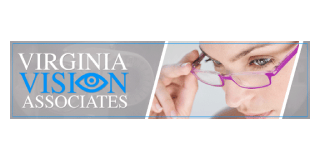 Virginia Vision Associates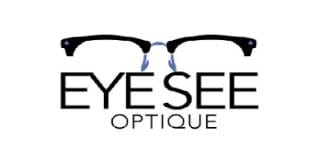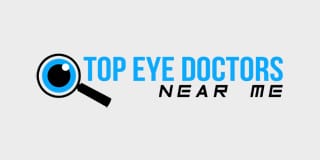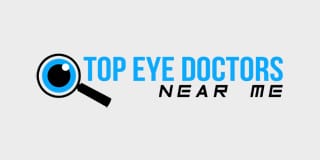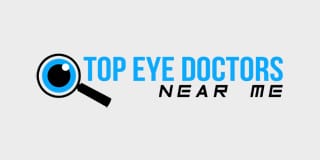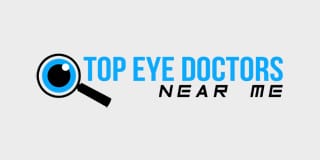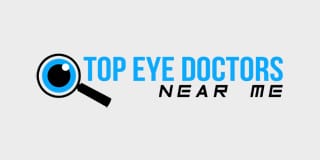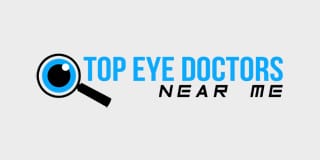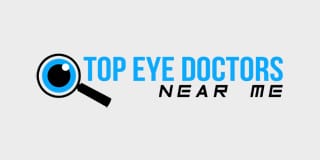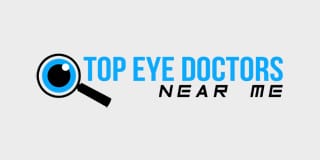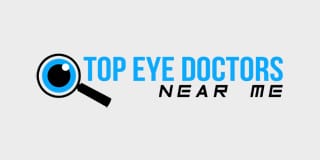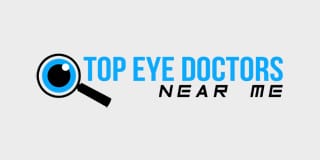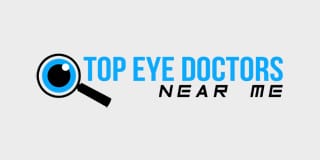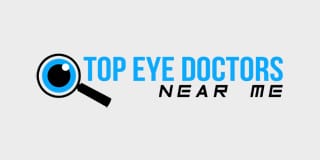 FREQUENTLY ASKED QUESTIONS
Below are some of the most frequently asked questions that we get.  If your question is not answered below, please feel free to chat with us or submit a contact form.
How do I best use your website to find a top rated optometrist in Arlington?
To find a top rated eye doctor or optometrist in Arlington using the Top Eye Doctors Near Me directory website, you can start by entering "Arlington" in the city search bar.  You can also select a distance radius from your current location.  Once you do that you can sort results by ratings, reviews, insurance provider, etc.  Once you find the Arlington optometrist you like, click the "schedule exam" button to book an appointment.
How do I know if the Arlington optometrist I choose is taking new patients?
The majority of Arlington eye doctors listed in the Top Eye Doctors Near Me directory are accepting new patients. However, to be certain, once you find an optometrist that you like, you can click through to their website and check for this information.  You can also call the practice office directly.
How do I know if any of the optometrists in Arlington offer telemedicine or virtual visits?
When searching for optometrists in Arlington, you can filter your search within the Top Eye Doctors Near Me website by selecting the filter for telemedicine or virtual visit.  When selecting these filters you will then see only a list of optometrists that offer these services.  Be sure to check if your insurance provider covers virtual visits or telemedicine before you schedule an appointment.
Is it possible to book a same day appointment with an optometrist in Arlington?
Many of the Arlington optometrists found in the Top Eye Doctors Near Me directory website do accept same day appointments. However, it does depend on availability.  You can check our website and filter your search to see which optometrists in Arlington have same day availability.  You can also call their office directly and ask.  Keep in mind that same day appointments may be limited, and it's better to book an appointment in advance if possible.
Can I schedule an appointment online with an optometrist in Arlington or do I have to call?
Most of the Arlington optometrists offer the option to schedule an appointment online using their website or possibly a third party platform.  When using this website, once select a doctor, if you see a "schedule an eye exam" button next to their listing, you can book an appointment online.  If you don't see a button and still want to schedule with that optometrist, you can call their office directly.
When searching for a Arlington eye doctor, where can I see their experience and qualifications?
When searching for Arlington eye doctors you can view their experience and qualifications on their profile page.  You will find a button within the listings that reads "view profile."  Click this button to get the information you want.  You can also visit the optometrist's website directly and can often find this information under an "about" page.  You can also call their office directly. 
Can I browse your site for a female Arlington eye doctor or African American Arlington eye doctor?
When you search for eye doctors near me in Arlington you can filter by many options, including gender.  Set the filters for your desired criteria and your results will match that criteria.
How can I confirm the eye doctor in Arlington that I choose accepts my insurance?
To confirm that a specific eye doctor in Arlington accepts your insurance, you can filter your results on the Top Eye Doctors Near Me directory website to match your specific insurance carrier.  You can also visit the optometrist's website directly or call their office for additional information.  Keep in mind that even if they accept your insurance, there could be certain limitations or exclusions so it's best to confirm the details of your coverage before scheduling an eye exam. 
When searching for Arlington eye doctors near me, how do I determine their appointment availability?
You can view the availability of most eye doctors in Arlington by clicking on the "schedule exam" button and viewing their appointment page.  Most have an online scheduling system that will allow you to select a time slot that works for you.  You can also call their office directly and schedule an appointment. Availability varies based on patient demand.
What are the eye doctors in Arlington cancellation, rescheduling, and follow up policies?
All of the Arlington eye doctors listed in the Top Eye Doctors Near Me directory have individual policies regarding cancellation, rescheduling, and follow up appointments.  Typically this information can be found on the eye doctor's website or you can call their office. Be sure to review these policies before scheduling an appointment to avoid any surprises. 
Exploring The Role Of Optometrists In Eye Care
Optometrists play a crucial role in eye care, providing essential services to patients with various eye health issues. They are experts in diagnosing and treating vision problems, using their knowledge and skills to help people maintain good eye health. As the demand for eye care services continues to rise, the importance of optometrists in the healthcare industry cannot be overstated.
To become an optometrist, one must complete rigorous education and training requirements. These include earning a Doctor of Optometry degree, passing national board exams, and obtaining state licensure. Optometrists also participate in ongoing continuing education to stay up-to-date on the latest advancements in eye care.
With their extensive education and training, optometrists are equipped to provide comprehensive eye exams, prescribe corrective lenses and medications, and offer treatment for a range of eye conditions.
The Importance of Optometrists in Eye Care
You can't underestimate the value of optometrists when it comes to taking care of your eyes. They play a crucial role in the early detection and prevention of serious vision problems.
Optometrists are trained healthcare professionals who specialize in the examination, diagnosis, and treatment of eye diseases and disorders. They're equipped with the knowledge and tools to detect eye problems before they become more serious and can provide the necessary treatment to prevent further damage.
Optometrists not only help preserve healthy eyesight, but they can also improve the quality of life for patients. They can provide advice on the best ways to care for your eyes, recommend corrective lenses or eye exercises, and offer guidance on how to manage chronic eye conditions.
Optometrists work closely with other healthcare professionals, such as ophthalmologists and primary care physicians, to ensure that their patients receive the best possible care.
Education and Training Requirements for Optometrists
To become an optometrist, one must complete a doctoral degree program and pass both national and state board exams. The educational and training requirements for optometrists typically take about eight years to complete. This includes four years of undergraduate studies, followed by four years of professional education in a school or college of optometry.
During their professional education, optometry students receive extensive training in the diagnosis and treatment of eye diseases and conditions. They also learn about the anatomy and physiology of the eye, as well as the visual system. In addition, they receive training in prescribing corrective lenses and other optical aids.
Upon graduation, optometrists are well-equipped to provide comprehensive eye care services to their patients.
The Future of the Optometry Profession
The optometry profession is poised for significant advancements in the coming years, with new technologies and treatments on the horizon.
This includes the increasing use of telemedicine, which allows optometrists to remotely diagnose and treat patients using video conferencing technology. This could greatly improve access to eye care for patients in remote or underserved areas.
Additionally, optometrists are likely to play an important role in the management of chronic eye diseases such as glaucoma and macular degeneration. With an aging population, the prevalence of these diseases is expected to increase, and optometrists will need to be equipped with the knowledge and tools to manage them effectively.
The use of artificial intelligence and machine learning may also play a role in improving the accuracy and efficiency of eye disease diagnosis and treatment.
Understanding The Duties And Obligations Of Optometrists
As someone who is interested in the field of optometry or who may be seeking the services of an optometrist, it is important to understand the duties and obligations of these professionals.
Optometrists are medical professionals who specialize in the diagnosis and treatment of various eye conditions. They play a crucial role in the maintenance of eye health, and their work can have a significant impact on the overall quality of life of their patients.
One of the primary duties of an optometrist is to provide comprehensive eye examinations. During these exams, they will assess the overall health of your eyes, check for any signs of disease or dysfunction, and determine your visual acuity. They may also perform additional tests to evaluate the strength and coordination of your eye muscles or to assess your peripheral vision.
By conducting these exams, optometrists can identify any potential issues early on and provide appropriate treatment or recommendations to maintain or improve eye health.
Providing Comprehensive Eye Examinations
You'll need to sit still while the optometrist shines a bright light into your eyes and uses various instruments to examine every detail of your eye health during a comprehensive eye examination.
This examination is essential for identifying any potential issues with your vision, including nearsightedness, farsightedness, astigmatism, and other conditions that may affect your eye health.
During the examination, the optometrist may also check the overall health of your eyes, including your eye muscles, pupils, and the surrounding tissues.
Comprehensive eye examinations are crucial for maintaining good eye health, and they should be done regularly.
If you have any concerns about your vision or eye health, make sure to schedule an appointment with an optometrist as soon as possible. They'll be able to examine your eyes thoroughly, provide you with a diagnosis, and recommend appropriate treatment options.
Remember, taking care of your eyes is an important part of maintaining good overall health, so be sure to prioritize your eye health and schedule regular eye examinations with your optometrist.
Diagnosing and Treating Various Eye Conditions
Don't let your eyes suffer any longer - optometrists can diagnose and treat a variety of eye conditions to improve your vision and overall eye health.
Optometrists are trained to recognize and manage a wide range of eye diseases and conditions, including glaucoma, cataracts, macular degeneration, dry eye syndrome, and more. Through a comprehensive eye exam, optometrists can identify and diagnose these conditions, and then develop a personalized treatment plan to manage them.
Once a diagnosis has been made, optometrists can provide various treatment options to improve your eye health. This may include prescribing medications, recommending lifestyle changes, or even performing minor surgical procedures.
Optometrists can also provide ongoing care to monitor the progression of your condition and adjust treatment plans as necessary. By working closely with your optometrist, you can enjoy better vision and a healthier future for your eyes.
Educating Patients on Proper Eye Care Practices
To keep your eyes healthy, it's important to learn and practice proper eye care habits. Optometrists play a crucial role in educating patients on these practices.
Regularly washing your hands before touching your eyes is a simple yet effective habit that can help prevent the spread of germs and reduce the risk of eye infections. Additionally, wearing protective eyewear when engaging in activities that could potentially harm your eyes, such as playing sports or working with power tools, can prevent serious eye injuries.
Optometrists also educate patients on proper contact lens care. This includes cleaning and storing contact lenses properly to prevent eye infections and complications. Patients should also be aware of the signs and symptoms of contact lens-related issues, such as redness, discomfort, and vision changes.
By educating patients on these habits and precautions, optometrists can help them maintain healthy eyes and prevent vision problems in the future.
Is Color Blindness More Common in Arlington VA? 
Did you know being color blind does not necessarily mean you cannot see color? Although some people cannot see colors at all, according to the National Eye Institute, this is rare. Most people have trouble telling the difference between green and red. Some people cannot differentiate between blue and yellow. 
Those with color blindness do not see colors the way other people do. Most people adjust well to having this eye condition, but they may need to take special precautions. 
Color blindness is usually an inherited condition, and men are more likely to have it than women. The Mayo Clinic warns some eye diseases and medications can cause color blindness, even if only temporarily. Those born with the condition cannot be cured. 
Virginia eye doctors diagnose patients with color blindness based on their symptoms and color vision testing. There are four main tests, including:
Ishihara Color Tests check for red and green color blindness.

Cambridge Color Tests check for color blindness by having viewers find the letter C.

Anomaloscope Tests test for color blindness by having the patient turn the knobs until both halves of the circle are the same brightness.

Farnsworth-Munsell 100 Hue Tests help determine if patients can pick up on subtle color differences.

Farnsworth Lantern Tests are used by the military. 
Although there is no cure for congenital color blindness, there are corrective lenses that help. 

Sources
The National Eye Institute
The Mayo Clinic
American Academy of Ophthalmology
Mount Sinai 

Below are additional cities we serve in the Arlington area: